Invisible Impact:

The Risk of
Ionizing Radiation

on Cath Lab Staff
GET PROTEGO
GET PROTECTED!

*Procedure parameters for Apron-Free™ imaging at your facility must be defined
by your Radiation Safety Officer and comply with state and local regulations.
Protego is a comprehensive radiation barrier system for use in cardiac cath labs.
The Protego system was designed to eliminate the requirement of heavy protective aprons typically worn by Physicians,
Fellows and Staff during interventional procedures while greatly extending protection to exposed areas
normally not protected by shielding material.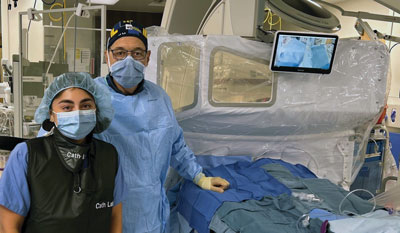 GET PROTEGO
GET PROTECTED!
ALARA FOR RADIATION 

EXPOSURE

 AND SHIELDING
In the tweets below the exposure was below the sensitivity threshold of real time the dosimetry devices
EVIDENCE BASED*

"The shielding device should be accepted in lieu of the requirement for lead aprons. This device is equivalent to at least 0.5 mm lead and protects individuals equivalent to or better than lead aprons."
Source: Michigan Occupational Safety and Health Administration February 2021
—————————————————-
Published clinical data shows 98.6 to 100% radiation reduction in the Cath lab based on real-time dosimetry.
Source: Catheterization and Cardiovascular Interventions "A novel comprehensive radiation shielding system eliminates need for personal lead aprons in the catheterization laboratory" Rabah et. al, S PMID: 36453459 DOI: 10.1002/ccd.30490 https://pubmed.ncbi.nlm.nih.gov/36453459/
Other sources available upon request
EASY ADOPTION


Superior radiation protection for the whole interventional team
An optional platform for apron-free procedures
Connects to and pans with the table
Passive offset design allows for steep caudal, cranial, RAO and  LAO angulations
Suitable for structural and PCI interventions
Nominal Footprint
3 min set up
Supports radial, groin and jugular access
Low procedure cost
QUALITY OF LIFE



Studies show the negative long-term results of wearing heavy, yet insufficient, lead aprons on surgical staff, including brain tumors, cataracts, spinal disk injury, and other life-impacting problems. All of this ads up to reduced quality of life, missed work, and shorter careers.
The Protego™ Radiation Protection System can free staff from both radiation and the consequences of using lead aprons and other radiation protection devices, helping to improve long-term health, job satisfaction, and career longevity.
DRAMATICALLY REDUCE THE NEED TO WEAR APRONS
Protects all team table-side members
"Based on the findings of the present study, the open architecture of the shielding system casts an umbrella of protection on the operator side of the table. Hence, the shielding system offers protection not only to "table side" physicians and technologists, but also to the other circulating catheterization laboratory staff during the times in which they are within the "umbrella" of protection. By offering protection from scatter radiation to the entire catheterization laboratory team, the shielding system may have benefits beyond radiation safety devices designed only to protect the physician."
From Dixon, et al, "A novel catheterization laboratory radiation shielding system: Results of pre-clinical testing," Cardiovascular Revascularization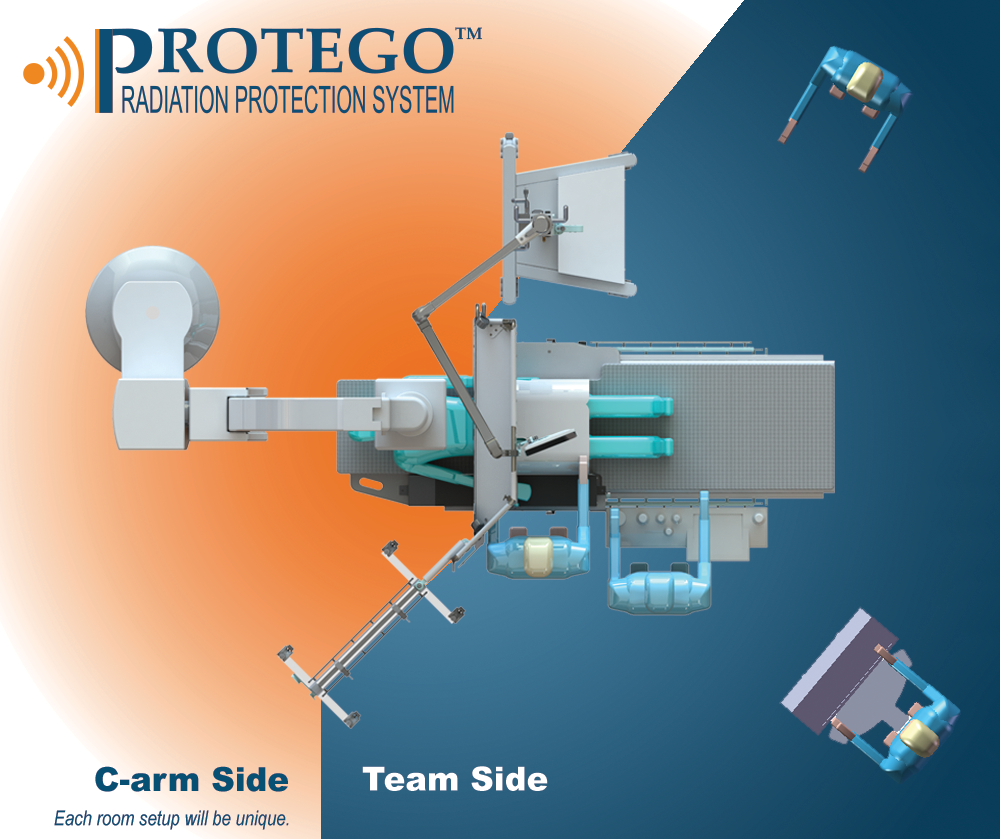 I have been exposed to the equivalent of 30,000 chest x-rays.
I don't want any more
                                                            Cardiologist, Arizona
REDUCE BACK AND NECK PAIN

Wearing a 15-pound lead apron can place pressures of up to 300 pounds per square inch on intra-vertebral disks. According to the Society of Interventional Radiology, 70 percent of Interventional Cardiologists experience lower back pain, 40 percent experience neck pain and 42 percent experience both. They recommend the use of shielding systems, like our Protego™ Radiation Protection System, that reduce or eliminate the need for protective garments.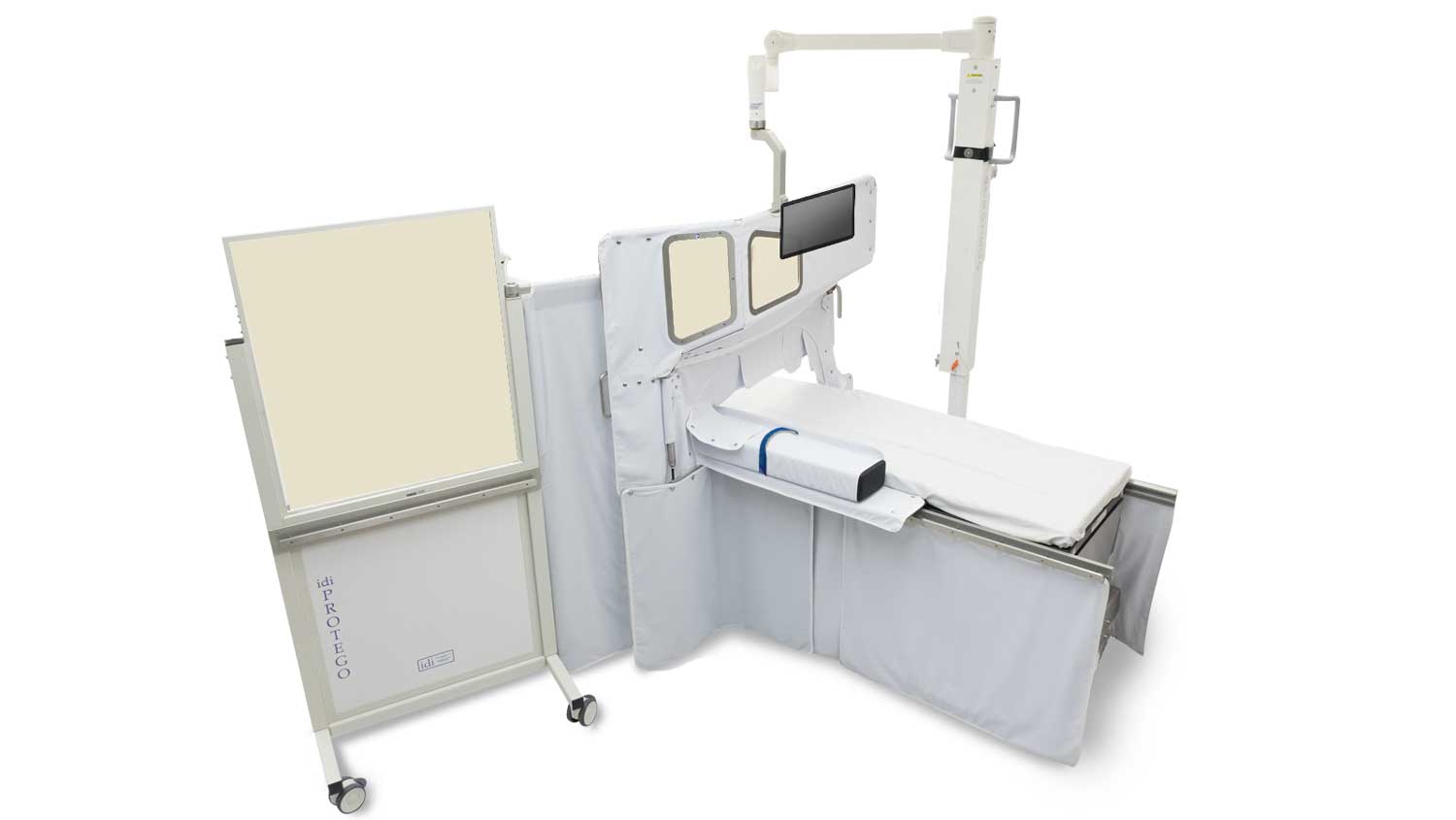 "I wish I had Protego in our suite

10 years ago"
Interventional Radiologist
Houston, Texas

Call 978-829-0009 to talk to a product expert